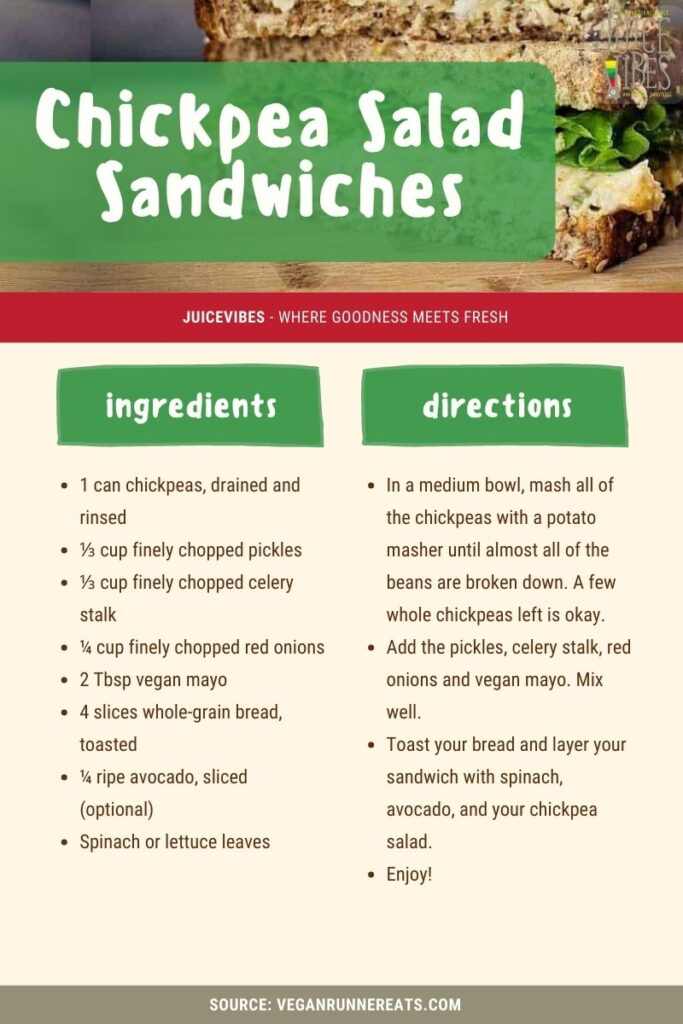 What You Need:
1 can chickpeas, drained and rinsed
⅓ cup finely chopped pickles
⅓ cup finely chopped celery stalk
¼ cup finely chopped red onions
2 Tbsp vegan mayo
4 slices whole-grain bread, toasted
¼ ripe avocado, sliced (optional)
Spinach or lettuce leaves
What You Do:
In a medium bowl, mash all of the chickpeas with a potato masher until almost all of the beans are broken down. A few whole chickpeas left is ok.
Add the pickles, celery stalk, red onions and vegan mayo. Mix well. Taste and adjust the seasoning.
Toast your bread and layer your sandwich with spinach, avocado, and your chickpea salad.
Enjoy!