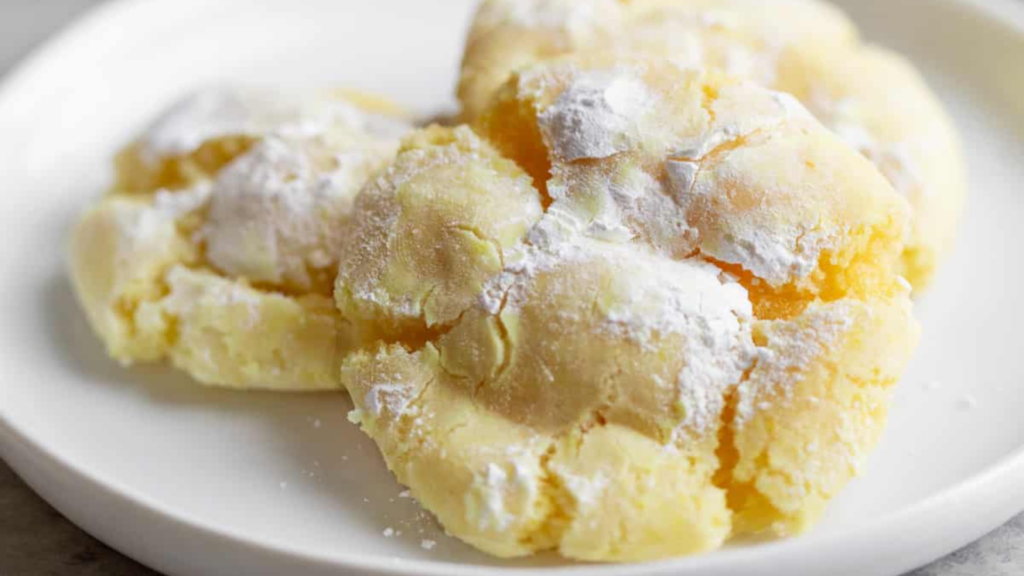 Prep Time: 15 minutes
Cook Time: 12 minutes
Total Time: 27 minutes
Yield: 24 cookies
Ingredients
1 cup sugar
2 large lemons, zested
1/4 cup vegan butter at room temperature*
6 tablespoons lemon juice**
1 teaspoon vanilla extract
1 2/3 cups all-purpose flour
1 teaspoon baking powder
1/4 teaspoon baking soda
1/8 teaspoon turmeric
pinch of salt
1/4 cup sugar, for rolling
1/2 cup powdered sugar, for rolling
Instructions
Preheat oven to 350 degrees F.
In the bowl of a stand mixer, mix the lemon zest into the sugar, until it is fully incorporated and the oils from the zest have been released into the sugar.
Add in the butter and mix until pale yellow then in the vanilla and lemon juice, mixing until just combined.
Next, add in the dry ingredients: flour, baking powder, baking soda, turmeric, and salt. Mix until well combined, stopping to scrape down the side as needed.
Roll the batter into 1-tablespoon balls, then roll into the sugar and then into the powdered sugar. Place on a lined baking sheet and bake for 12 minutes. Cool on the baking sheet, then remove from the pan and enjoy.
Source: https://www.delishknowledge.com/vegan-lemon-crinkle-cookie-recipe/