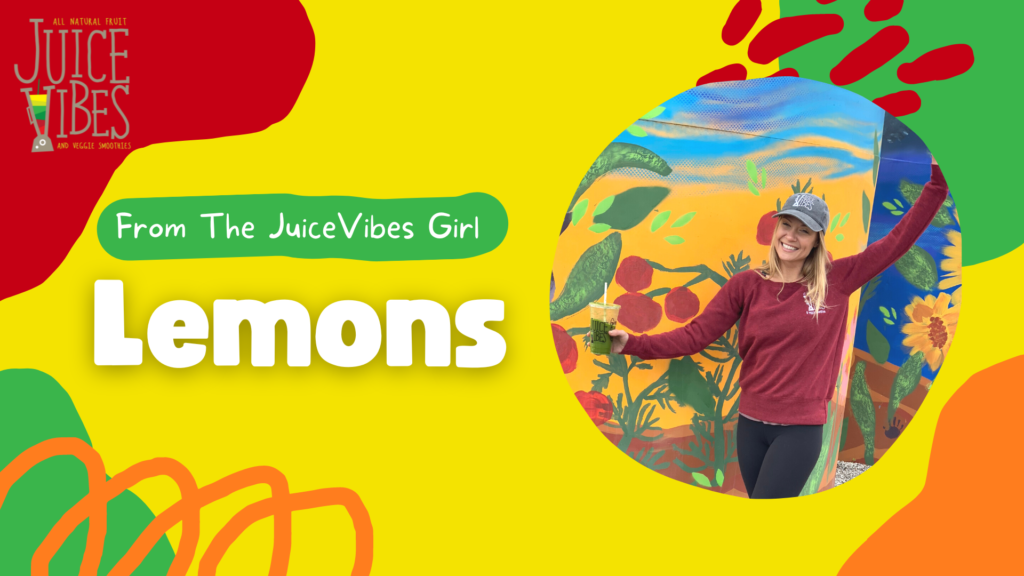 Easy Peasy Lemon Squeezy! I add lemons to my water, juice, smoothies, and salads…literally everything. Lemons are a wonderful source of Vitamin C, which promotes immunity, fights infections, heals wounds, and prevents kidney stones. One lemon provides about 31 milligrams of Vitamin C. So when life hands you lemons…drink 'em! Try my Kale Lemonade recipe below.
Kale Lemonade
-4 leaves of kale juiced
-1 whole lemon juiced
-1/2 ounce of agave or maple syrup
-1 apple juiced
-8 oz of distilled water
Mix all ingredients and pour over ice and lemon slices.