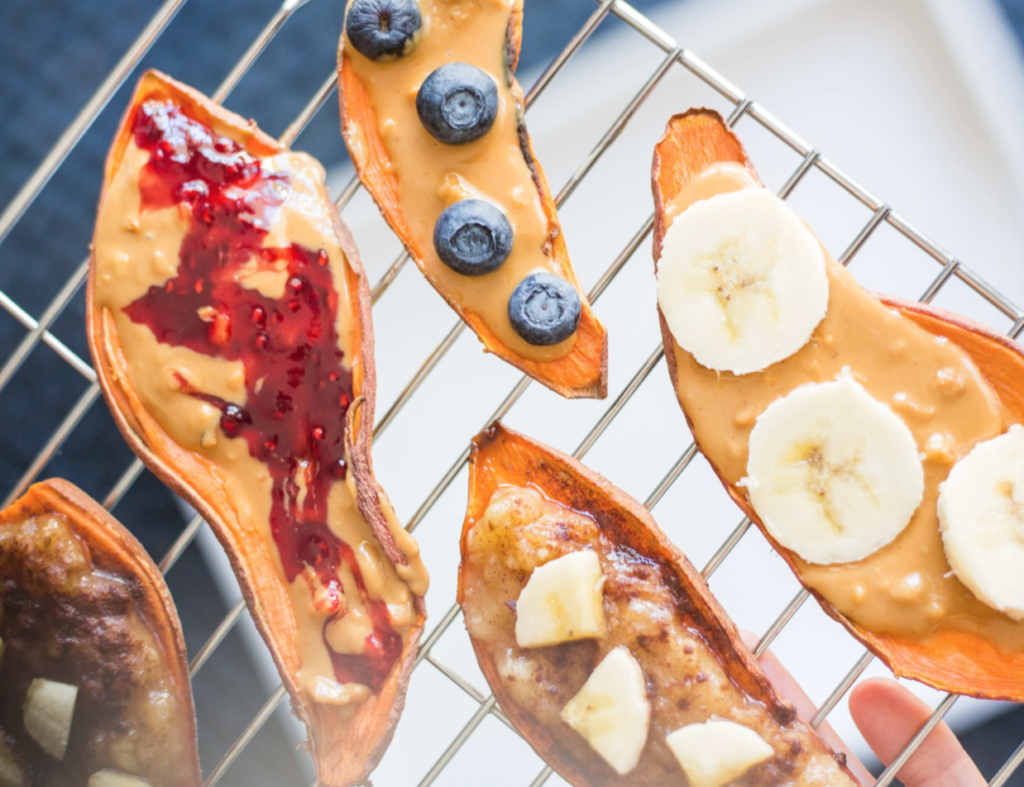 Sweet Potato Toast
Ingredients
½ of a yam
1 banana
A pinch of cinnamon
You can change it up with peanut butter and jelly, mashed banana topped with berries, and more!
Method
Preheat oven (or toaster oven) to 400°F (200°C).
Cut yam in half lengthwise. Thinly slice using a sharp knife (slices should be about a ¼ inch thick).
Place yam slices on a baking tray and bake for 20 minutes or until soft.
While the yam is baking, mash the banana in a small bowl.
When the yam is finished baking, top with mashed banana and sprinkle on a pinch of cinnamon.