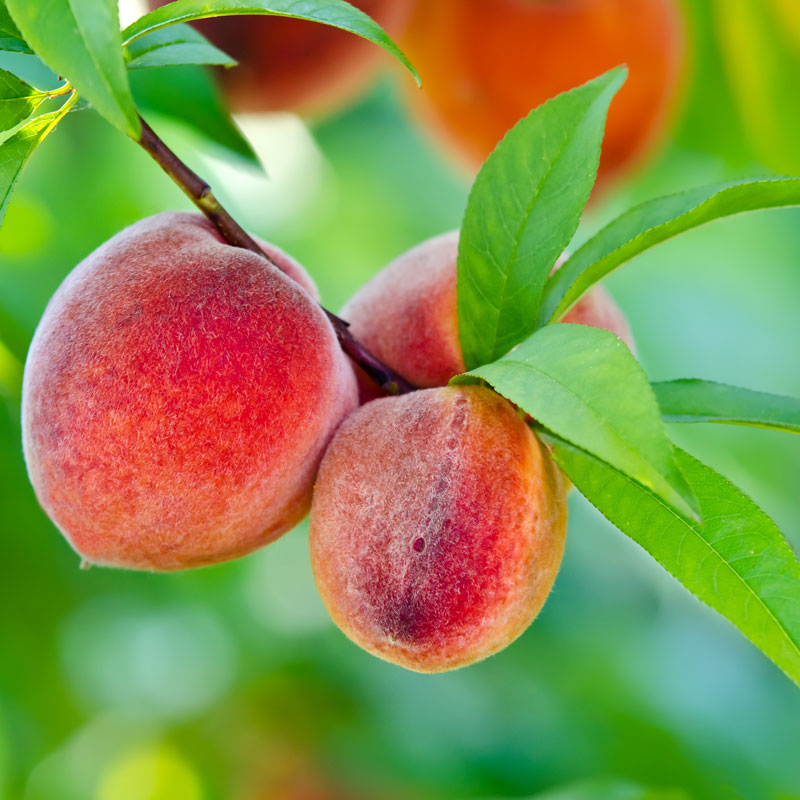 Can you imagine summer without the sweet, juicy taste of a PEACH? Of course not and that's why it's all about the peaches this month at JuiceVibes.  A peach, termed "The Fruit of Calmness", is a Chinese symbol for longevity and immortality.  Also known as a Persian Apple, this nutrient dense fruit is loaded with plant compounds that help fight cell damage and give a radiant glow to your skin. Some studies have even shown that the aroma of a peach can have an analgesic effect that acts as an antidepressant. Check out these Baked Peaches with Granola Topping for a delicious breakfast alternative.
4 fresh peaches, halved & pitted
Juice from 1 lemon
2 cups of rolled oats
1/4 cup of chopped nuts, almonds or walnuts preferably
1/3 cup of dried fruit, cherries or goji berries 
1/4 cup of maple syrup 
1 tsp of ground cinnamon
1 tsp of ground ginger
vegan vanilla yogurt (optional)
Preheat the oven to 350 degrees. Place peaches cut side up in a 13x9 baking dish, brush tops with lemon juice. Mix remaining ingredients in a bowl and pour over peaches. Bake for 30-40 minutes until fork tender. Top with vegan yogurt.