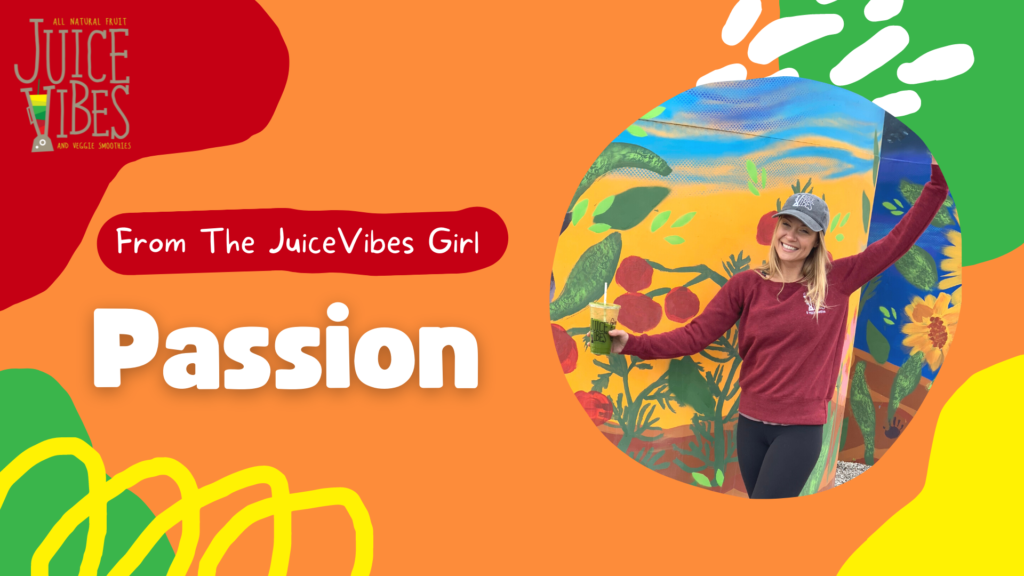 Hey JuiceVibes Fam! Did you know that Passion can improve your health? Yep, that's right! Having a passion for your work, learning something new like a language or instrument, or even getting involved in a personal cause can contribute to your overall happiness and making healthy choices. Research has shown that people who are more optimistic tend to choose healthier habits like eating right and exercising. Having a passion can do more than just give you a sense of purpose, it can actually contribute to your total brain health and stave off memory loss. So I challenge you this month to consider what YOU are passionate about and spend at least 3 hours a week cultivating it! ~JuiceVibes Girl
Passion Fruit Chia Pudding
-1/4 cup of frozen passionfruit
-1/2 cup of full-fat coconut milk
-1 cup of coconut milk
-2 tbsp of maple syrup
-1/2 cup of chia seeds
Preparation – Warm full-fat coconut milk in a saucepan over low heat until it has liquified. Add remaining ingredients and refrigerate for at least 30 minutes until chia pudding has formed.
Mango Compote
-1.5 cups of frozen mango
-2 tbsp of agave
-2 tbsp of water
-juice of 1 lemon
-juice of 1 lime
Preparation – Heat all ingredients in a saucepan on low-med heat until the mango has softened. About 10-15 minutes. Transfer to a glass jar and refrigerate for up to 7 days.