Mexican Chocolate Brownies
November 15, 2019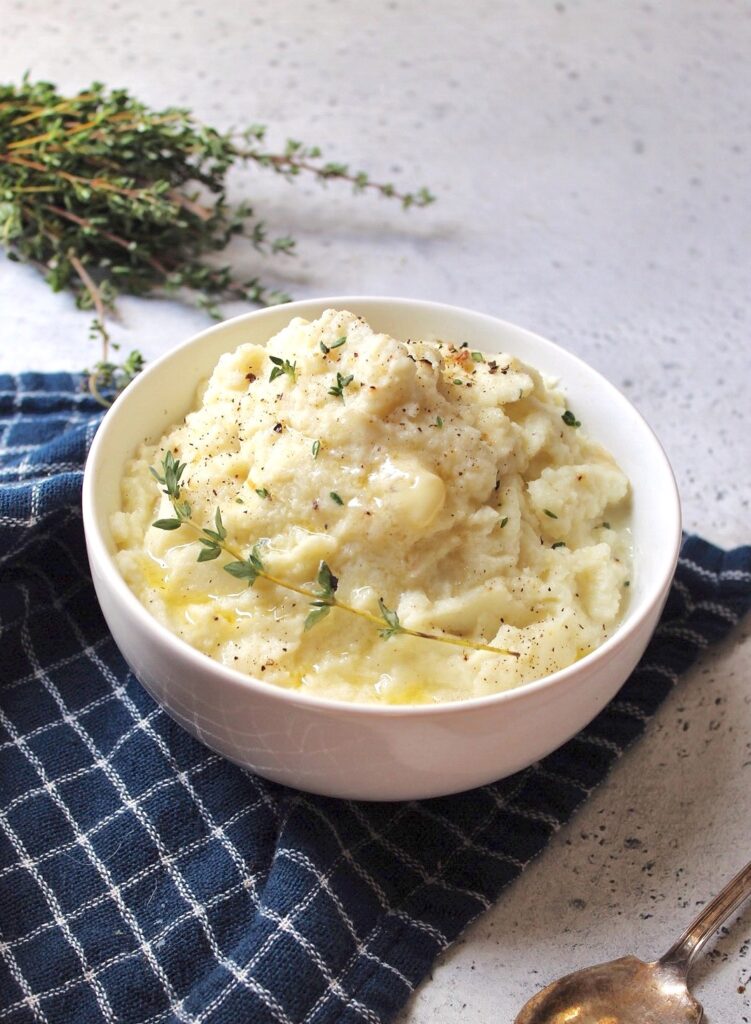 Mashed Cauliflower
Ingredients
1 cup of vegetable broth + 1 cup water
1 teaspoon salt, plus more to taste
1 head cauliflower, cut into 1/2-inch pieces (don't worry about keeping florets intact)
2 tablespoons of vegan butter, cut into chunks
1 teaspoon of chopped fresh thyme
Freshly ground black pepper, to taste
Method
In a large pot, bring the broth, water, and salt to a boil. Add the cauliflower; bring back to a boil. Cover and reduce the heat to low and steam for 20 minutes, or until cauliflower is very tender.
Use a slotted spoon to transfer the cauliflower to a food processor. Add 3 tablespoons of vegetable broth/water from the pot, along with the vegan butter. Process until smooth.
Taste and adjust seasoning with salt and freshly ground pepper. Add thyme and process until just combined.