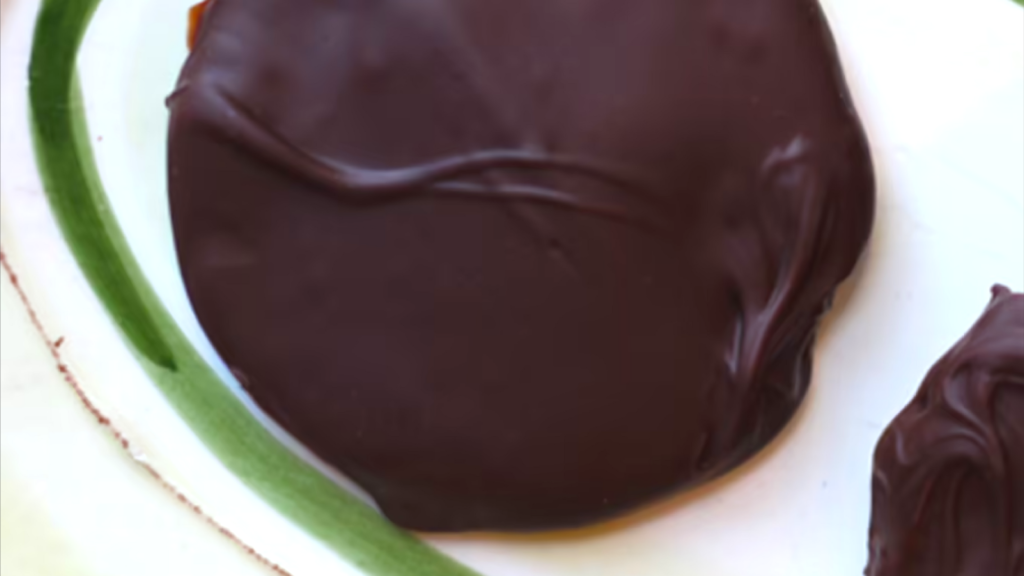 INGREDIENTS
For the cookies:
1/2 cup all-purpose flour, plus more for flouring your surfaces
1/4 cup whole-wheat flour
1/4 cup rice flour
1/2 cup unsweetened cocoa powder
1/4 teaspoon salt
1/4 teaspoon baking soda
3/4 cup vegan margarine
1/2 teaspoon applesauce
5 tablespoons almond milk
1 teaspoon vanilla
1/2 teaspoon peppermint extract
For the mint-chocolate coating:
1 10-ounce bag of vegan chocolate chips
1/4 teaspoon peppermint extract
INSTRUCTIONS
Preheat the oven to 350 degrees. In a mixing bowl, add flour, cocoa powder, salt, and baking soda, and whisk together.
In a medium bowl, add margarine, applesauce, almond milk, vanilla, and peppermint extract. Blend until smooth and add to the flour mixture. With an electric hand mixer, mix until the batter forms pebbles. Using your hands, form dough into a ball.
On a floured surface with a roller, roll out dough to 1/4-inch thickness. With a cookie or biscuit cutter, cut out cookies in circular shapes. Place on a cookie sheet covered in aluminum foil and bake for 10 to 15 minutes or until cookies are solid in the center. Remove cookies and place on a wire cooling rack.
To make the mint-chocolate coating, in a microwave-safe dish, add all chocolate chips and melt (about 2 minutes on high heat) in the microwave. Add peppermint extract and stir. Dip cookies into chocolate, using a spoon to coat them thoroughly. Place finished cookies on parchment and refrigerate for 2 hours or until chocolate is fully dry.
Credit: vegnews.com