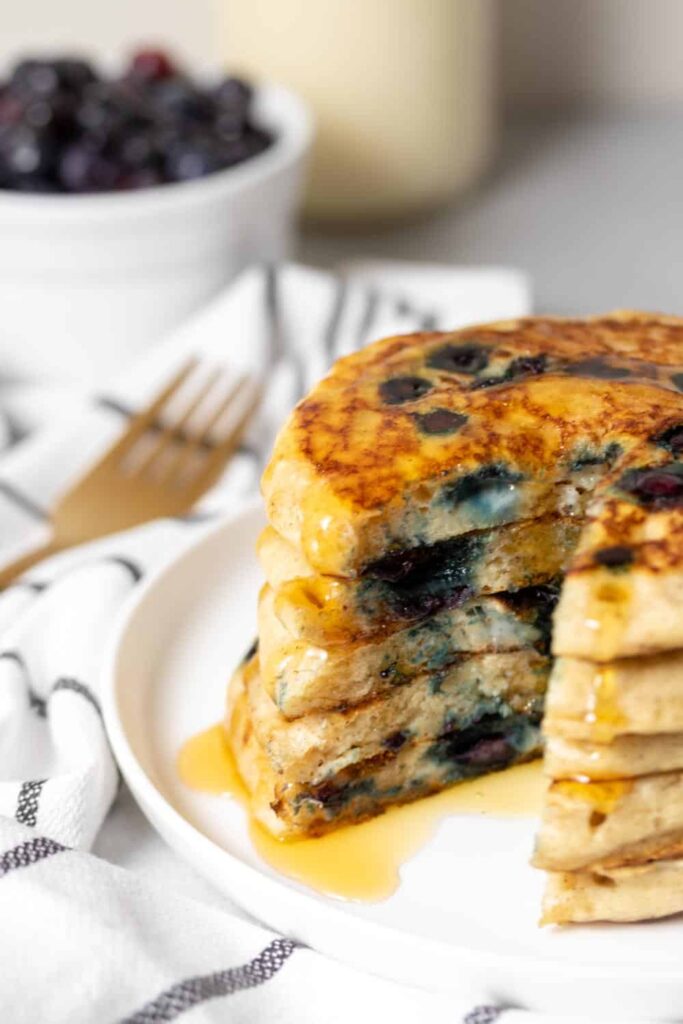 Ingredients
Dry ingredients:
2 cups all-purpose flour
2 tablespoons sugar
1 tablespoon baking powder
1/2 teaspoon baking soda
1 teaspoon ground flax meal
1/2 teaspoon salt
Liquid ingredients:
2 cups oat milk (homemade or regular)
3 Tablespoons coconut oil, melted/cooled
2 teaspoons white vinegar
Other ingredients:
Fresh or frozen blueberries
Instructions
Whisk together dry ingredients in a medium mixing bowl.
Whisk together the wet ingredients in a separate bowl and then add to the dry ingredients and whisk together until just incorporated, not over mixing.
In an oiled pan, drop 1/4 cup pancake batter at a time and add blueberries on the top. Cook until fluffy, then flip and cook again.
Credit: www.delishknowledge.com